A vacation aboard our Floating Camps is a one-of-a-kind eco-travel experience
And while it's unconfirmed clinically, a night spent aboard may change your life
Floating Camp Roam and Nomad are seasonally available for nightly or weekly stays
Ready to experience the most unique camps in Maine?
The simple feel of a tiny house, the aquatic intimacy of a houseboat, the close natural connection of camping – all in one perfectly Nomadic vacation experience.
Looking to add a some outdoor adventure to your stay?
Where Would You Like to Float?
We offer three location options for your stay:
~ Home Port – dockside in Oquossoc
~ Anchored off shore – at our property or yours
~ Or a secluded cove on Rangeley Lake
We will happily consider alternate locations on a   case-by-case basis. Contact Us to talk options!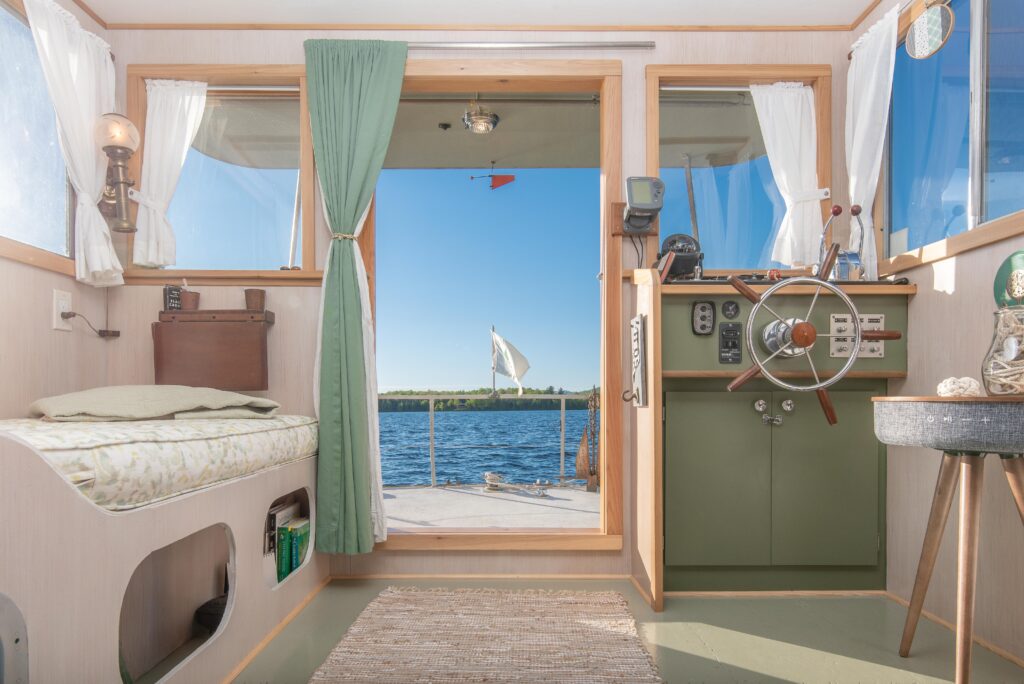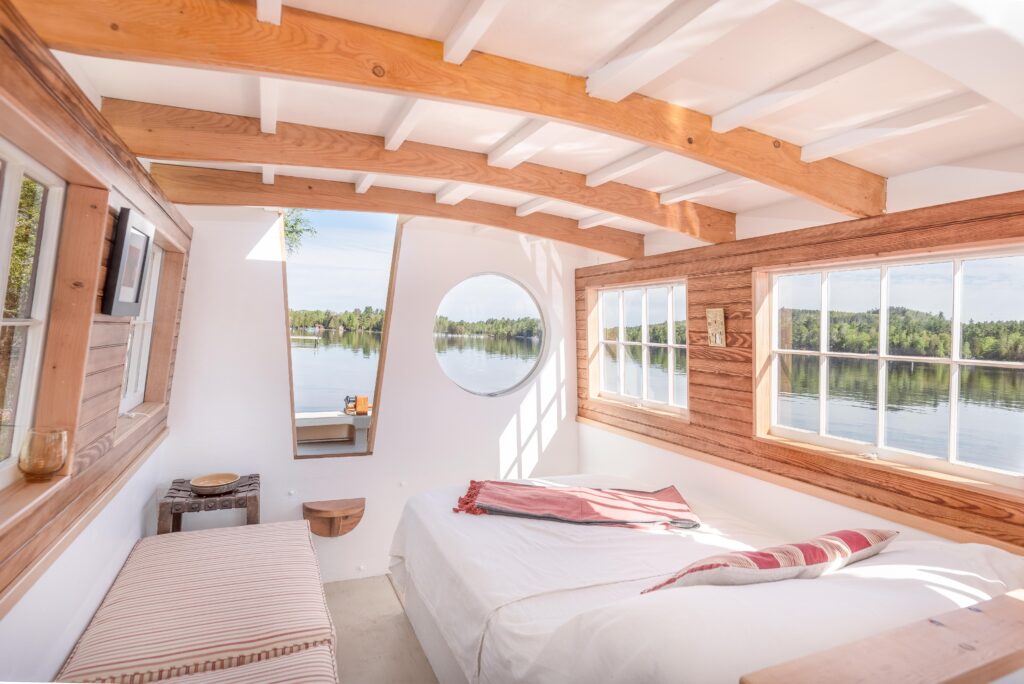 Is your lakeside camp bursting at the seams? 
Perhaps our Floating Camps could provide some expansion space for your summer visitors.
We can anchor off your shoreline to allow guests a bit more privacy with accommodations just a stone's throw away from your main cabin. 
Craving a change of view?
If more motion is calling you, we can arrange for a Private Charter during your stay.